LAST MILE HEALTH
"Saves Lives in the Most Remote Villages"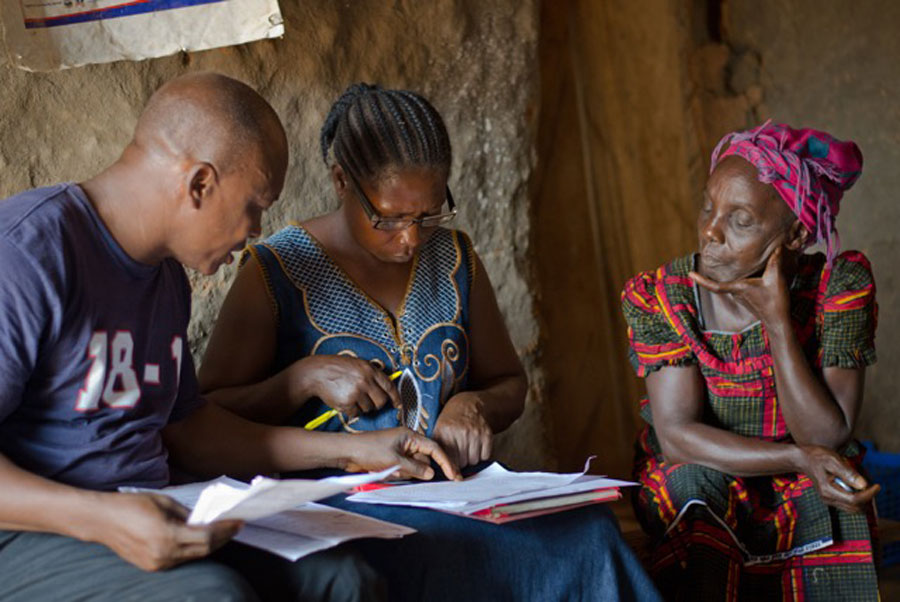 At the end of the civil war in 2003, only 50 doctors remained in Liberia to serve a population of 4 million people. People living in the "last mile" must travel hours and sometimes days to reach the nearest clinic. Many have never seen a doctor and die from diseases that can easily be treated like pneumonia, diarrhea, malnutrition and malaria. Last Mile Health has pioneered an innovative model that trains professionalized Community Health Workers to bring critical primary care services to the doorsteps of people living in the "last mile.
Community Health Workers are members of the communities they serve, and trained rigorously in four modules specially designed for the needs of Liberia's last Mile including: health surveillance, child health, maternal and neonatal health and adult health. The burden of disease in these remote villages is high yet preventable. "Illness is universal but access to healthcare is not" said Dr. Raj Panjabi, Co-Founder and CEO of Last Mile Health and one of TIME Magazine's 100 Most Influential People in the World in 2016. With his team he has developed Last Mile's vision of Last Mile Health's vision of a "health worker for everyone everywhere, everyday."
Global Neighborhood Fund is proud to have supported Last Mile Health since its early inception, providing for their programing expansion, development of a maternal and child health curriculum and the building of a maternal waiting room.
Read More
Last Mile Health is currently working closely with the Ministry of Health and the Government of Liberia on the country's first national community health worker initiative, called the National Community Health Assistant (CHA) Program. This program will deploy over 4,000 heath workers across Liberia to serve the 1.2 million Liberians who live more than 5k from the nearest health center, advancing access to care for the most vulnerable, build a resilient workforce, and strengthen the primary health system long-term.
"I met a 70 Year old man yesterday in a far off village. He told me in all his decades on earth, this was the first time he and his people had ever seen a real health worker. That's why I keep going."
– Alice Johnson,
Registered Nurse & Performance Management Officer at Last Mile Health
A Story of Love from Rivercess