THINK
Touching Humanity in Need of Kindness
"Protecting the Girl Child"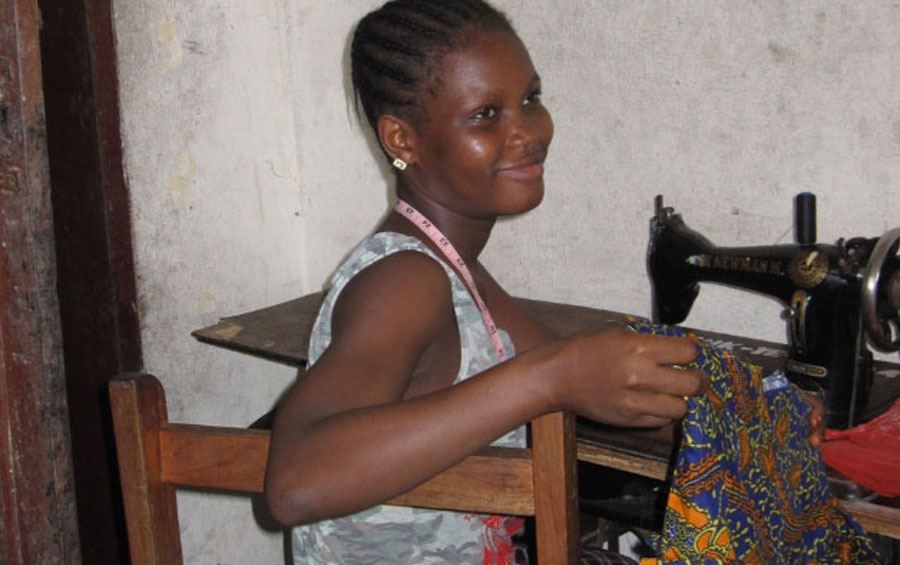 Gender based violence (GBV) in Liberia, is the leading cause of death of girls age 15-19 and affects those much younger. Factors contributing are the consequences of child marriage, early and unwanted pregnancy, complications of childbirth, FGM, rape and spread of HIV/AIDS.
THINK, (Touching Humanity in Need of Kindness) founded in 2003 by Rosana Schaack is Liberia's leading NGO committed to preventing and ending gender based violence. Services include the THINK Rehabilitation Home, a 9 month transformational residential program, community based Safe Homes which provide a variety of services and temporary shelter, and One Stop Clinics which specialize in comprehensive response to GBV.
"I'm not a big talker, I'd rather do, and as I live with and talk to the women, they become aware of their power and I do my best to support and validate the best of each one of them," Rosana Schack, THINK Founder and winner of the Vital Voices Global Leadership Award for Human Rights. Global Neighborhood Fund is proud to have supported these efforts since our founding in 2010.
Read More
The THINK Rehabilitation Home a transformational 9 month residential program provides education, medical care, psycho-social and spiritual support to 25 girls and 10 children under the age of 5. Vocational skills, life skills including sexual and reproductive health, prevention of GBV and peace building are provided to girls who are the victims of trafficking, commercial sex workers and survivors of GBV.
Community based Safe Homes and Transit Centers provide a variety of services including temporary shelter, protection, clinical management, medical care, counseling, mentorship, foster placement and early childhood development. A recent effort with UNICEF has provided support and activities for children affected by Ebola.
One Stop Clinics specialize in comprehensive response to GBV by providing medical examinations and treatment, counseling, law enforcement assistance victim advocacy and safe home referral.
THINK serves as an active member of the Gender Based Violence Task Force, Child Protection Network and Vital Voices Global Partnership to end Violence against Women and Girls