FACE Africa
"It All Starts With Clean Water"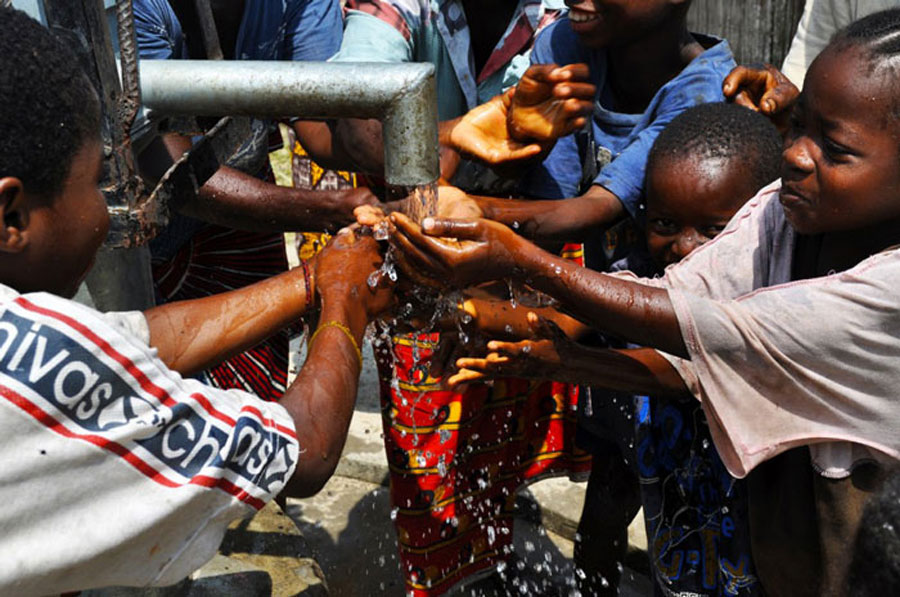 Face Africa was founded by Liberian, Saran Kaba Jones, recognized by TIME Magazine as top 10 Next Generation Leader 2016. She observed that the health implications of lack of clean water are staggering. 2 Million people in Africa die every year of water borne illnesses. Water scarcity prevents children from attending school, many of them girls, and reduces opportunities for women to develop sources of economic empowerment due to the time spent collecting water. FACE Africa believes clean water is a catalyst for change and the first step to lifting communities out of a cycle of disease and poverty.
To date, FACE Africa has completed 50 community WASH Projects directly benefiting 25,000 people in rural Liberia. Their model provides a local solution to a global problem. FACE Africa focuses on optimizing sustainability by building long lasting collaborative relationships with communities, developing community engagement, utilizing local materials and labor, and training skills for maintenance. Following transfer of ownership to the community, close monitoring has resulted in impact, a 100%functionality rate. And FACE Africa is committed to maintaining that track record.
Read More
The Liberian government has identified improving WASH (water sanitation and hygiene) provisions in schools as the first step in recovering from Ebola. Yet more than half of Liberia's schools lack a functional water source and 40% lack access to any form of sanitation. In Riverless County, where Face Africa currently is focused, the situation is more dire. Only 9 of the 26 district schools had access to clean water and hygiene.
FACE Africa with Global Neighborhood Fund's support, has set a goal of reaching the remainder of the districts, 2,300 students through their WASH in Schools Initiatve. "Investing in WASH in schools is an important step towards Liberia's sustainable long term development," states President Ellen Johnson Sirleaf.